Eduard Kit # 8100
Parts in original sealed bags
Eagle Designs Droptanks, Python 3 and Kfir C7 conversion.
Resin Wheel and wheel wells
$35.00
Eduard Kit #8100
Parts in original sealed bags
SBS #014 Cockpit & wheel wells
Contact Resine Wheels
$40.00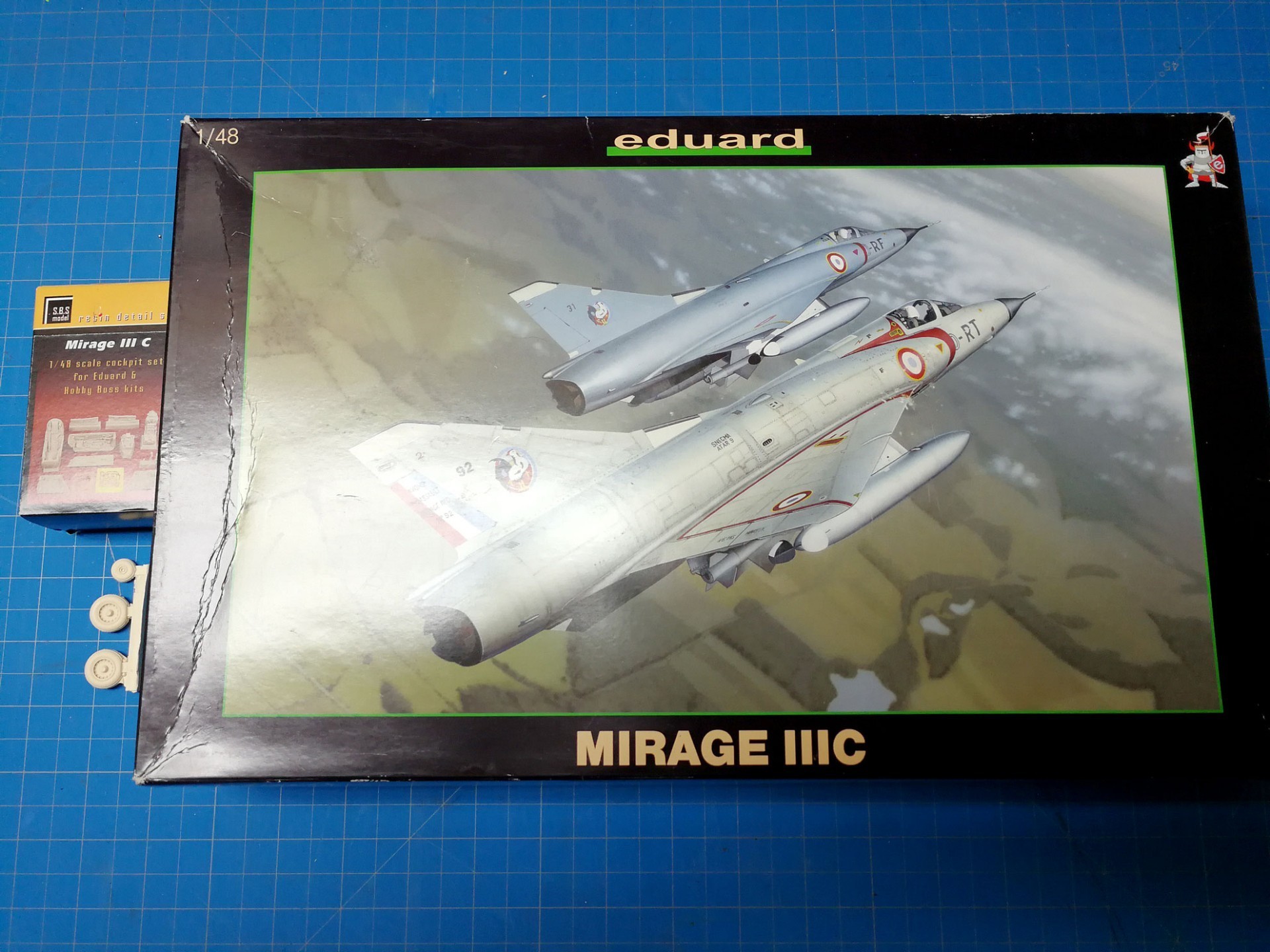 Academy #2128
Complete with Parts in Original Seal Bags
FM Super Detailed Cockpit, Nozzle, Pylons, and wheels.
Neomega Mig-29C Cockpit & Dorsal Fuel tank. + Correct Nose Cone
Aires Wheel Bay, sensors & Pitot. SOL R-73. Miniarm R-27R + pilons
Part External Detail PE, Pavla Corrected Canopy.
CAM 48-105/106,Super Scale 48-405, HAD 48032, Kopro,++ Decals
100.00
Classic Airframes Kit #486
Complete Parts, sealed in bag. Main Fuselage minor sanding
Leading Edge 4849 Decals
Belcher Bits CF-116 Decals
Belcher Bits CF-5a Update Set
40.00
Hasegawa 48-003
Parts in original sealed bags
Sealed , Unopened Box

10.00
Revell #04553
Parts in Original Sealed Bags
BlackBox 48020 Cockpit Set
TrueDetails 48086 Resin Wheels. Assorted Reference materail
Talon Resin and Metal details. Cutting Edge Masks
Microscale 48-0175 decals
Spare clear canopy.
40.00
Eduard #1162
Original Sealed Part Bags
Kopro 91060 Digital Camo Decals
60.00
Eduard Kit #1129 Limited Edition.
Parts in original sealed bags
Veteran MOdel VTM48001 Mirage 2000-5 update set

Rflight #RF48035 Super Detailed Cockpit (the most accurate and detailed ver) #RF48/029 Detailing Set. Resin Recon, Targeting, ECM, Chaff pods.

BlackBox 48045 Cockpit, Eduard 48102 Detail PESAC Metal Gear Master Metal Pitot tube. GoodLife, ROK decals. Extra Rocket Pods.

150.00

Fonderie Miniature Kit #6037
Complete with Parts in Original Seal Bags
AML #80 031 Resin Nozzle update. Resin Wheel Set

Daco D4822 Data Stencilling decals

40.00
HobbyBossKit #80362
Parts in original sealed bags
30.00
Hasegawa Kit #PT13
Parts in original sealed kit bags
TrueDetails Cockpit, Wheels
Cutting Edge #48220 Dropped Slats, #48217 Seamless Intake
CMK #4147 Undercarriage& wheel bays, #4146 Armament
Eduard #48185 PE set Microscale 48-119, -129 decals
Leading Edge 48.10 Mk6, Flightdecs Canadair Decals
150.00
Airfix #06100 Includes 2 full fuselages AV8A and FA2 Complete with parts in bags
Pavla Intakes, wheel wells, tanks, details
Neomega Cockpit
Monogram landing gear & details

Airwave 48084 PE, Aeromaster & SuperScale Decals
15.00
AIrfix Kit #07102
Brand New never opened box.
10.00
HobbyBoss Kit # 80349
Parts in original sealed bags
Eduard 48661 PE set
Squadron Corrected Canopy
65.00
Revell Kits 4825. Complete part sets for "C" and "D/J" variants
Complete with Parts in original bags
BlackBox 48035 f-89J Cockpit
SAC Metal Landing Gear
Repli-Scale SP002 Decals
50.00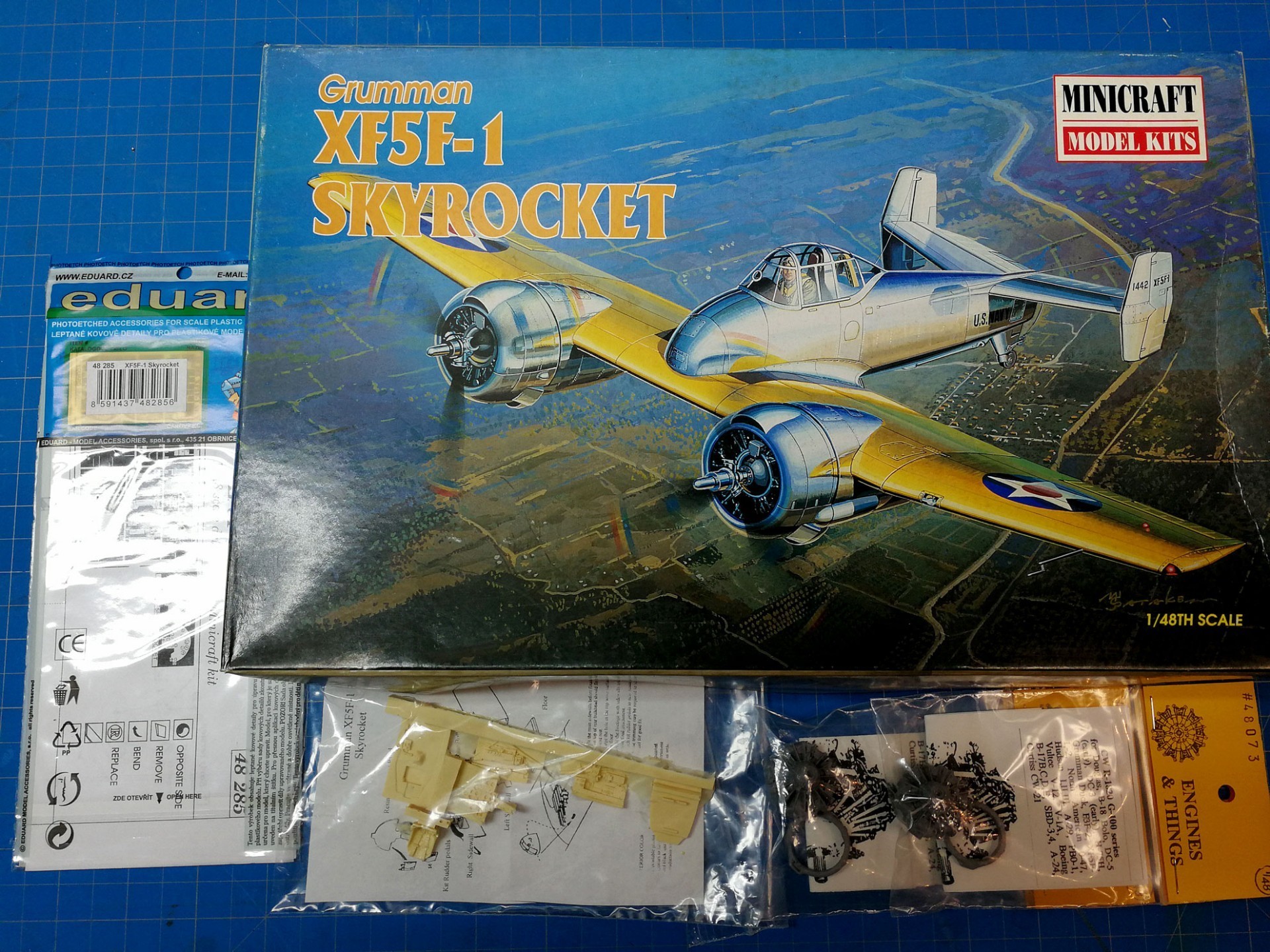 Minicraft Kit #11626
Parts in original sealed bags

Lone Star Models Resin Cockpit
2x Resin R-1820 engines
Eduard 48285 PE Detail set
$25.00
MPM Kit #48042
Parts in original sealed bags
CMK #4082 #4083 #4084 Interior, Exterior, Intake detail sets
linden Hill 48009 Decals
linden Hill 48015 Stencil decals
Propagteam 03048 Decals
$40.00